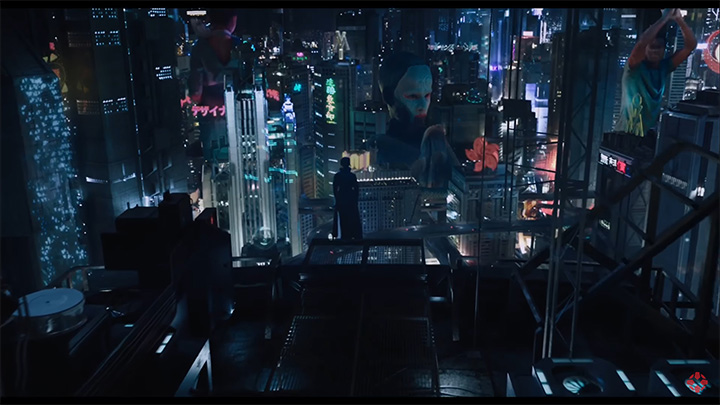 Some personal thoughts from the point of view of the surveyor and photographer:
Having tried a lot of photographic equipment, you understand one thing: you have to shoot the same thing with different photographic equipment. The quality and variety of pictures, scenes, ideas almost does not depend on technology
Art photography, photography as art is in no way connected with photographic equipment. Photographic equipment, lenses, cameras are in no way associated with good creative photography
The best picture I took many years ago on a whale 18-105, it's a pity, then I didn't have something better and I had to stand on my ears to make it work
New cameras and lenses are 99% better than their predecessors and so good that they often exceed the capabilities of the photographer who uses them
Often you have to review equipment that you don't want the enemy to do, which in general is not bad, but strongly dislike it. These are the worst moments. So recently I shot several times on Pentax K-70, Canon 750D and much more, but I did not prepare reviews
There is photographic equipment to which you need to get used to and 'see through' it. In one or two days, you can only very superficially describe its subtleties. For example, there are lenses that 'unfold' only after years of use.
If earlier, new photographic equipment was delighted, now I look at almost all photographic equipment as ordinary tools for the photographer. Nothing new and nothing interesting. Either already tried something like this, or it's a new good technique
What difference does it make, what kind of camera do you have, if you still shoot some next gray wedding with a pregnant bride?
Over the past 10 years of practice, I was only 3 times asked what I am shooting. Moreover, these were just questions without an understanding of the matter.
Readers Radozhiva in no way intersect with my customers. For clients there is my old separate site wedding-photographer.tv
Often you take survey equipment for shooting, but as a result, there is almost nothing to show in the review
I shoot a lot of nature such as, it really relaxes me a lot from planned filming
Many reviews on Radozhiv are terrible, but there is no time to rewrite them. Through the prism of experience, everything looks very different. But many have been rewritten, for some even the galleries have been updated
Surveys and filming are two completely different directions. I switch from one to the other as soon as one thing bothers me
No favorite camera. No favorite lens. There is no favorite system. I like Nikon and Canon the most. Question 'Nikon / Canon?' is a kind of photographer's maturity detector
Right color and good color are two different things.
My dream is not about cameras and lenses, but how to get out of the bondage of weddings and deal only with Rainbow. It turns out with varying success
I noticed that beginners and even advanced amateurs believe that a good camera will greatly help them to take a good photo. Tormented by choice. And you need to torment yourself with ideas and plans for interesting filming.
What difference does your camera have if you have nothing to shoot? Especially when winter comes in my area and 2 times a week I have to go to the same studio and shoot the same thing
Often, I don't want to do a review, since everything that was possible has already been said about a certain technique. So I rented more than once from friends or acquaintances for personal purposes Canon 5D MarkII, 5D Mark III, 6D, 6D MarkII, 750D, D3, Z6 and a bunch of other things, while I did not do their reviews
Often I have to shoot not how I want, but how the client wants. It is very important to find a mutual solution. You need to strive to ensure that the client is personally interested in your approach to shooting. Often the client does not understand either his own desires or the goals of achieving them
The word 'Radozhiva' is inclined, that is: Radozhivu, Radozhivu, Radozhiva. For some reason, I often communicate with people and they do not decline this word
Phones are seriously taking away the bread from low-budget filming and are already getting to the mid-budget segment. You need to move towards high budgets, and this requires a change in the model of your photo business
Not so long ago I was thinking about color, looking at the original images from the 'canonically correct' cameras. Then, continuing to ponder, he went out into the street on business. By chance, my gaze stopped on a yellow minibus minibus. For some reason, I thought this bus was 'shot' with a Canon 1 Ds Mark II, and I didn't like the color and didn't seem to be natural. But in fact, I looked at the bus with my own eyes and did not trust them. After which I am absolutely sure that the often-dense perception of color in a photograph is subjective.
It takes years to discern trifles and be able to manage details in a photograph
When working with old equipment, a challenge arises, a struggle in which the photographer's work is or may be manifesting itself. Old equipment sometimes tempers the spirit and makes you play by other rules
I am in favor of updating the technology in one generation. It's better to skip the first generations of new cameras (this is the question of new mirrorless cameras)
Sorry Pentax
For big cities, a very good rental equipment paradigm is now. For beginners, I advise you to stick to it
The best camera of all time? I would prefer Canon 5D MarkIIbut the correct answer does not exist
One lens to rule the world? I would prefer the good 35 / 1.4 / 1.2
How not to fall asleep? Just find and see at night good shots and ponder how they were removed and what of the like I would like to repeat, but what to come up with yourself?
Comments on this post do not require registration. Anyone can leave a comment. Many different photographic equipment can be found on AliExpress.com.
Material prepared
Arkady Shapoval
... Look for me on
Youtube
|
Facebook
|
Instagram
|
Twitter
|
Telegram
.