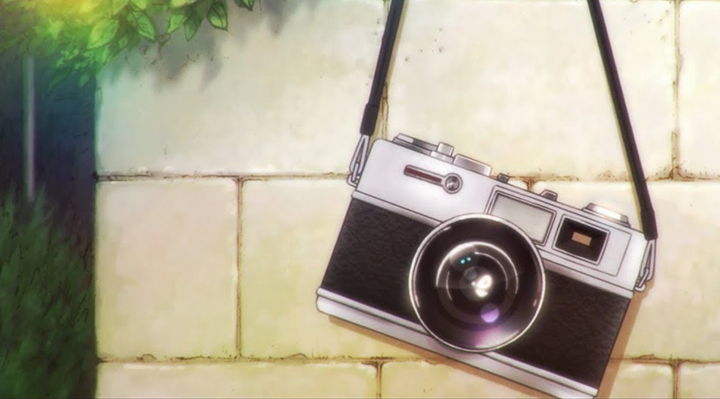 This topic was partially addressed in my frame buffer article.
On old cameras, you can come across one feature that few people mention - the maximum speed of writing data to a memory card, which the camera itself can support. I.e, maximum write speed to the memory card is also limited by the camera itselfor rather, its recording system (built-in flash receiver / microcontroller of memory cards).
Users of older cameras know that cameras are like Nikon D100 take photos on a memory card for a very long time. At the same time, the recording time is almost independent of the speed of the memory card. With any fast memory cards, even with the fastest cards, writing files takes an equally large amount of time. The recording speed depends on the capabilities of the recording controller of the camera itself. For example, the same Nikon D100 writes 1 RAW file without compression for 5-6 seconds or 1 RAW file with compression for 35-40 seconds (the restriction is obtained due to the recording controller and the limited processor power of the camera).
В modern cameras also have a limit on the maximum recording speed data by the camera itself. Unfortunately, this speed, expressed in megabytes per second, is almost nowhere to be found. Typically, the maximum recording speed that the camera supports is in accordance with the memory card standard that the camera supports.
Life example # 1
Camera Nikon D90 supports memory cards SD and SDHC compatible. The SDHC interface has a maximum read/write speed of 25 Megabytes/second (this speed is determined by the developers and depends on the hardware implementation of memory cards and devices for working with them).
One RAW file per camera weighs an average of 10 megabytes. The maximum burst speed is 4.5 frames per second. Thus, the camera produces an average of 45 megabytes of data in one second.
During continuous high speed shooting no memory card will allow continuous shooting at maximum speed for a long time 4.5 frames per second. This follows from the fact that Nikon D90 It can record photos at a maximum speed of 25 Megabytes per second, and it produces much more in one second - approximately 45 Megabytes of data.
Frame buffer Nikon D90 holds a maximum of 9 pictures in RAW format. For the first few seconds (about three seconds), the burst speed will be the declared maximum of 4.5 frames per second, but after filling in the frame buffer, the speed will drop to about 2 frames per second, since the camera can only upload data from the buffer with maximum speed of 25 megabytes in 1 second (25 megabytes is just about 2 pictures in RAW format).
Life example # 2 (learning from our mistakes)
At one time I made a mistake. It was understood that for comfortable work with Nikon D90 you just need to get a memory card whose write speed is above 45 megabytes per second. For these purposes, I started using a memory card. SanDisk Extreme Pro 32 GB V30 UHS-I U3 Class 10 95 MB / s... The instructions stated that the read speed is up to 95 Megabytes per second, and the write speed is up to 90 Megabytes per second. My mistake was that such speeds are supported only if the read / write device (in this case, it is a camera Nikon D90) supports the operation of memory cards with the UHS-I bus. Unfortunately Nikon D90 cannot work with UHS-I. Because memory cards are usually backward compatiblethen SanDisk Extreme Pro 32 GB V30 UHS-I U3 Class 10 95 MB / s in the camera Nikon D90 It works like a regular SDHC card with a maximum speed of 25 megabytes per second.
I have met the above calculations more than once in real life. It turned out that the shooting speed of 4.5 frames per second for a long time continuous high-speed shooting (at least more than four seconds) can not be obtained.
The same calculations can be performed for other cameras. Is the same Nikon D7000 (with UHS-I support) creates an average of 120 Mb / s of data (6 fps, RAW files, 14-bit, lossless compression), and can only write 104 Mb / s (this is the peak / maximum rate unattainable in real conditions).
Additional Information
It is very difficult to find out what maximum write speed a particular camera uses. Usually, even the instructions do not always clearly and accurately indicate which high-speed bus a particular camera supports, and you have to find out everything empirically.
If we talk about SD-cards, then here are their maximum speeds:
any simple SD without HIGH SPEED (class 10) or UHS support have maximum speed 12.5 MB / s
SDHC (HIGH SPEED class 10) or SDXC (HIGH SPEED class 10) without UHS support have maximum speed 25 MB / s
любые SD with UHS-I support have maximum speed 104 MB / s
любые SD with UHS-II support have maximum speed 312 MB / s
любые SD with UHS-III support have maximum speed 624 MB / s
Results
frame buffer is a very important indicator, since many cameras do not support working with super-fast memory cards. For such cameras, the duration of continuous high-speed shooting directly rests on frame buffer
in some cases (with some cameras) there is no way to solve the problem with a significant increase in the duration of continuous high-speed shooting. The speed at which the camera writes data to the memory card can be significantly lower than the speed of data creation, which sooner or later causes a significant slowdown in the camera
finding accurate data about the maximum write / read speed of a particular camera is quite difficult
Material prepared Arkady Shapoval. Training/Consultations | Youtube | Facebook | Instagram | Twitter | Telegram